Introduction
Orthanc can be extended by a plugin that brings a Web viewer of medical images. The Web viewer is based upon the two following projects:
Cornerstone, a client-side JavaScript library to display medical images in Web browsers, by Chris Hafey,
GDCM, an open-source implementation of the DICOM standard with advanced features for image decoding, by Mathieu Malaterre.
Click on the following image to launch a demo video: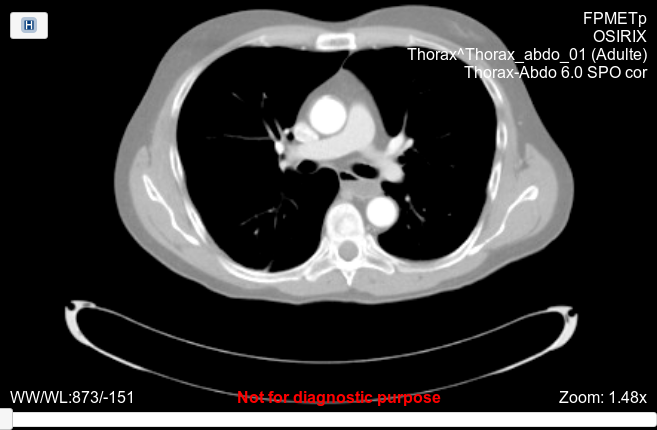 Licensing
The code of the Web viewer plugin is licensed under the Affero General Public License (AGPL). Pay attention to the fact that this license is more restrictive than the license of the Orthanc core.